Hello survivors, time to talk about the 1.2 Patch!
We're getting there! Next week we will be releasing our first DLC after some hard working months under hot temperatures… We nearly finished the development naked. And believe me, it was not a beautiful sight.
We're really excited to push new content live, and playtest the game again after all these changes. Since release, we have come a long way! Features that were a bit rough are now really working well, most notably the speeding features and the little resource track bar. The new distribution mode for water and food during night are also very welcomed for long runs.
We'll talk about the content of the DLC in details in another post, right now I'll explain to you the last new features included in the free 1.2 patch, that will be releasing at the same time of the DLC.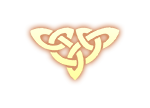 Expanded Battle Character Sheet
This one feature was really lacking: you couldn't see in your character sheet the calculated bonuses/maluses given by Traits. You could see the list of Traits affecting the character's battle skills, but you had to somehow do the maths. It wasn't practical.
Now we've added the info in the character sheet – and when you select your characters for battle, so it should be easier to keep track of your character's battle strength.
Note that these changes will also be visible in combat!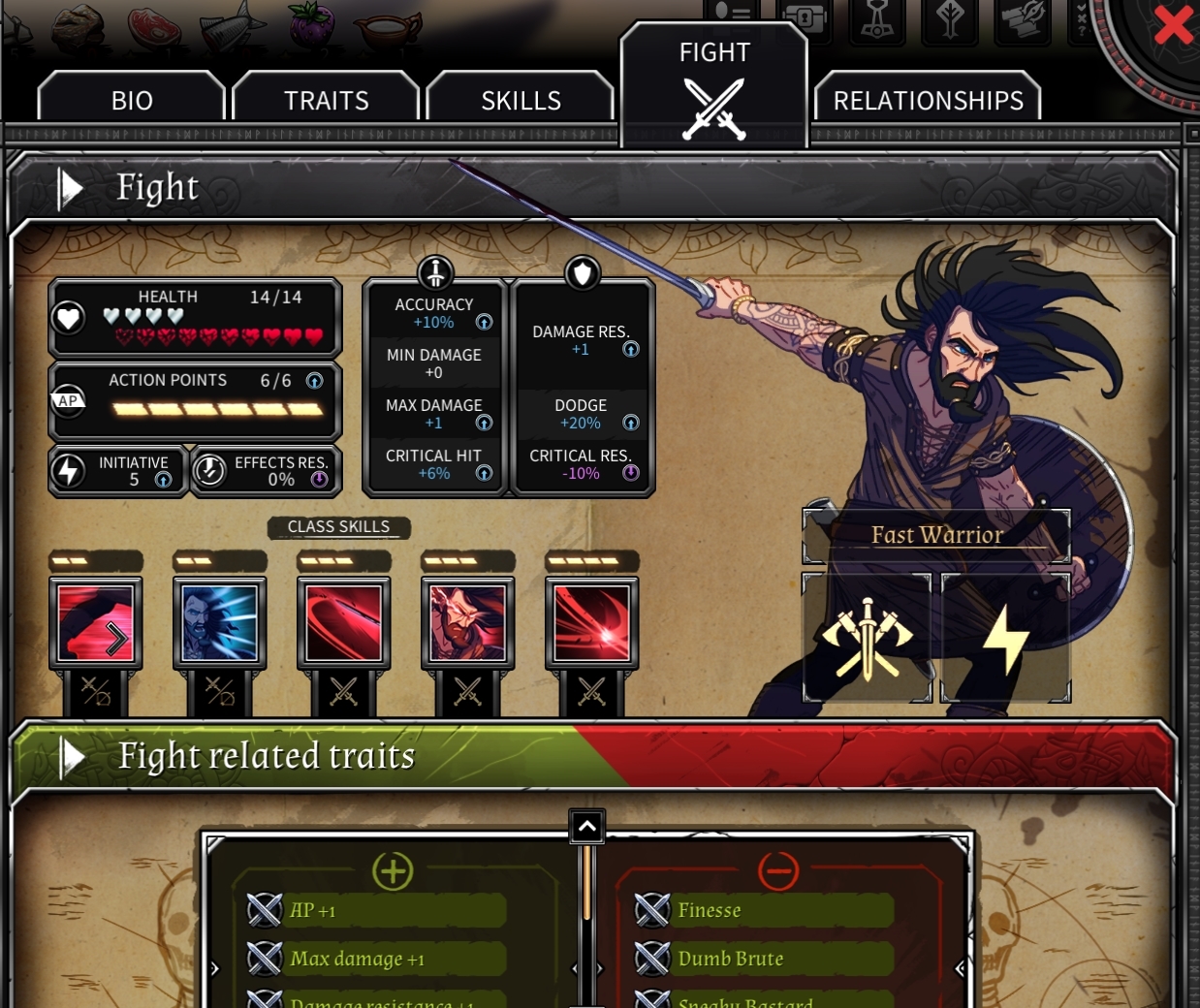 All these values start at 0, and come on top of basic active skills values shown on the skill's tooltip. We made the choice to keep the basic values of skills shown in the active skills' tooltip, so don't be surprised to see that they are unchanged after level-up. In battle, the tooltips will show the calculated values, but beware! You still have to take into account the bonuses/maluses of the enemy you are targeting!
For example: a skill thas has 80% base hit chance. The characters has 2 Traits that gives him +5%, so the new hit chance for the attack is 90%. BUT, the enemy he is targeting has 15% Dodge, so the final hit chance for the attack is actually 75% chances! Or 25% chances to miss, which is quite high actually.
The only tooltip that shows the good, final hit chance value is the one appearing when you are targeting an enemy. It's a bit tiny, so keep an eye out for it. (if the value is coloured, it means it has been modified).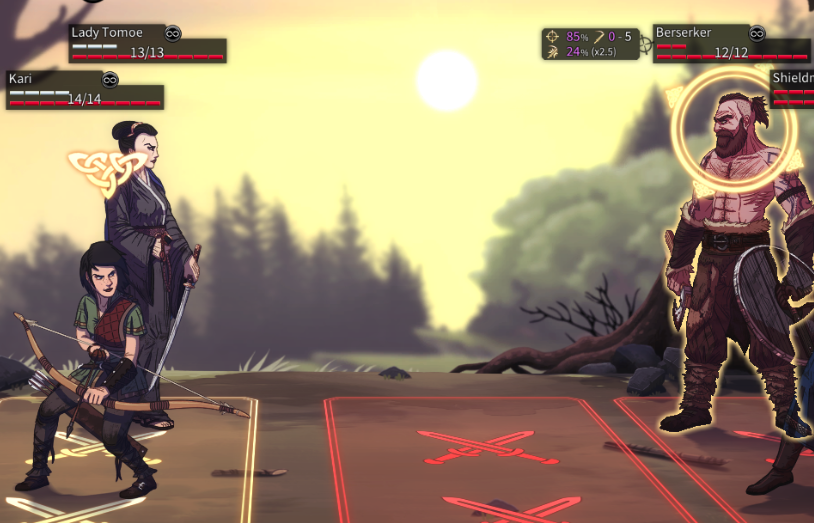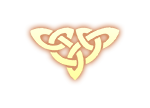 Crits on camp actions
This feature was actually one of the rare features that didn't make it to the final game, but we had it in mind during the development. What's more depressing than going to a nice fishing spot, hoping to catch 1 to 8 juicy fishes for tonight, and coming back to camp with… One. And. Only. One. Damned. Fish.
You know the feeling… depressing. On the other hand, when you come back with 8 fishes, yeehaaaa! Tonight will be party time! Invite Björn and Elof for dinner!
So… To translate this feeling into the game, now very low and high yields in camp actions will be transformed into "Crits" that will give a very small buff/debuff on the depression gauge of the character. It's not a game changer, but it's a step toward making the depression gains of the characters more tied to the actual results of the actions they just made. That may be something we'll want to investigate further in a next Dead In game.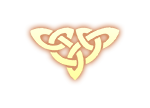 Misc.
We've talked about it in 280 characters or less on Twitter, you'll now have a 3rd possible focus for exploration: Look for a fight.
In this focus, you'll explore very slowly (-66% exploration speed) but you'll raise the chances to trigger a fight, based on the Hunting skill of the character who is doing the exploration.
It was asked by a number of players, and can be useful if your usual explorers become TOO stealthy, and you're itching for a fight… (in fact, completely avoiding fights and/or exploration is really a bad idea: you'll need the extra loot provided by the battles, and you'll definitively want to have a steady exploration pace to advance the story AND get precious "free" resources or state-lowering events)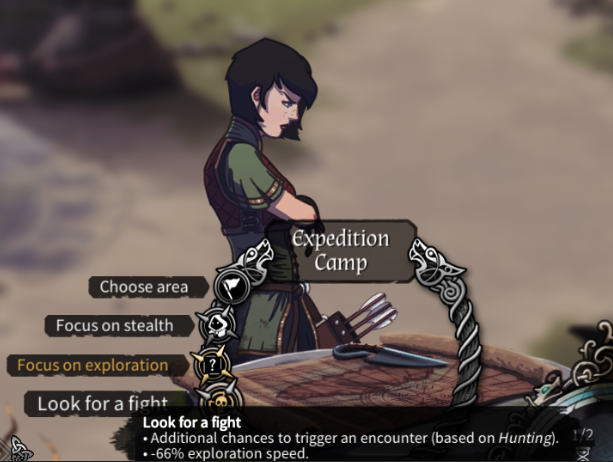 We reworked a bit how the sheep are breeding in the game, it was rather confusing before (even us couldn't tell how the whole thing worked without looking into the code x))
Now you have a nifty info in the pop up showing exactly how much breeding chances you have at any time, and the tooltip further explains exactly how the system works.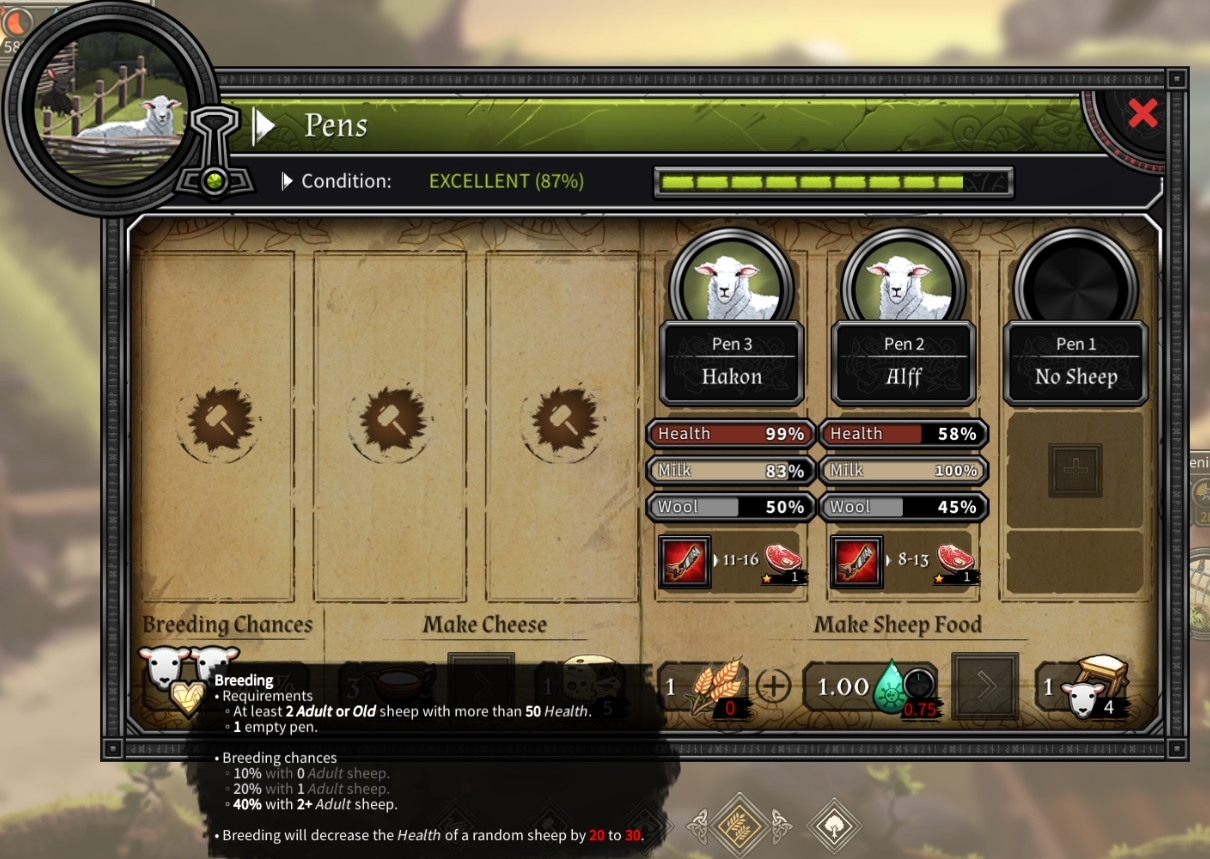 How much XP is needed to level up a skill
We already showed you that now you'll have the information of how much XP you have in every skill, and how much is needed to level up this skill. Can be useful for those who really want to min/max the game. Even if you certainly don't have to go that far in order to win in normal difficulty.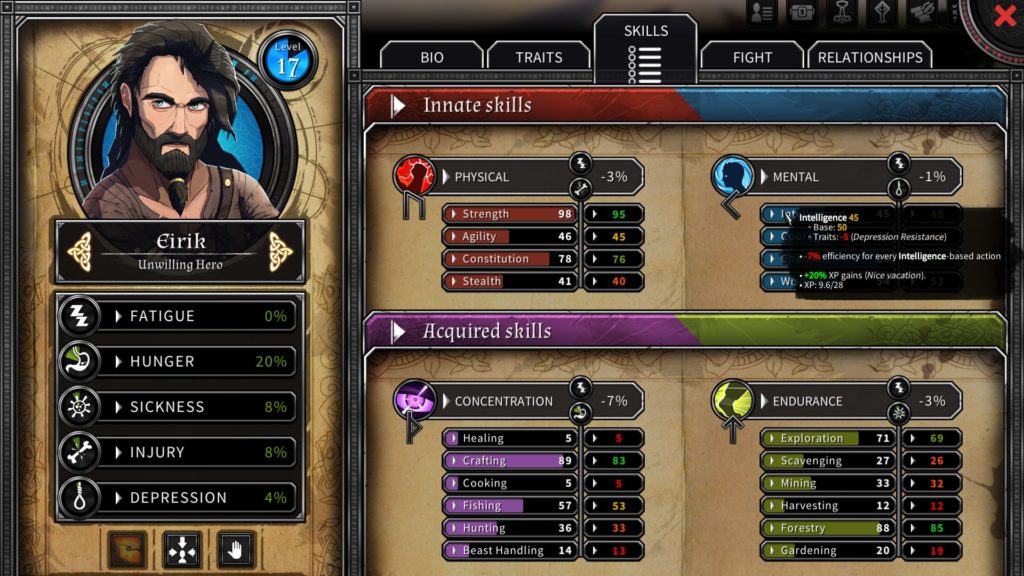 Another little feature that was asked by a few players: we added some safety checks on deleting profiles. Now you have to click a specific button to delete the profile, and confirm your choice in a subsequent pop up.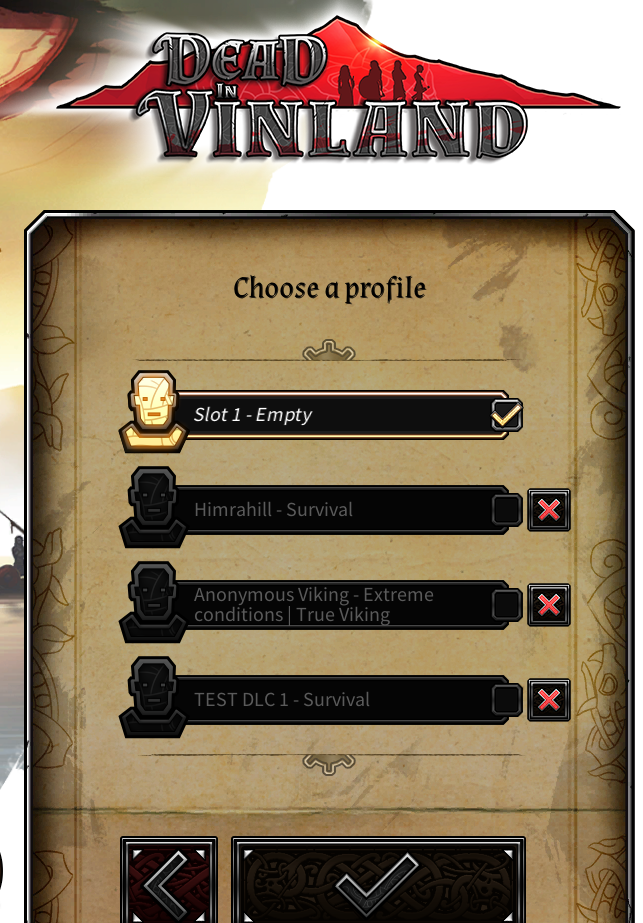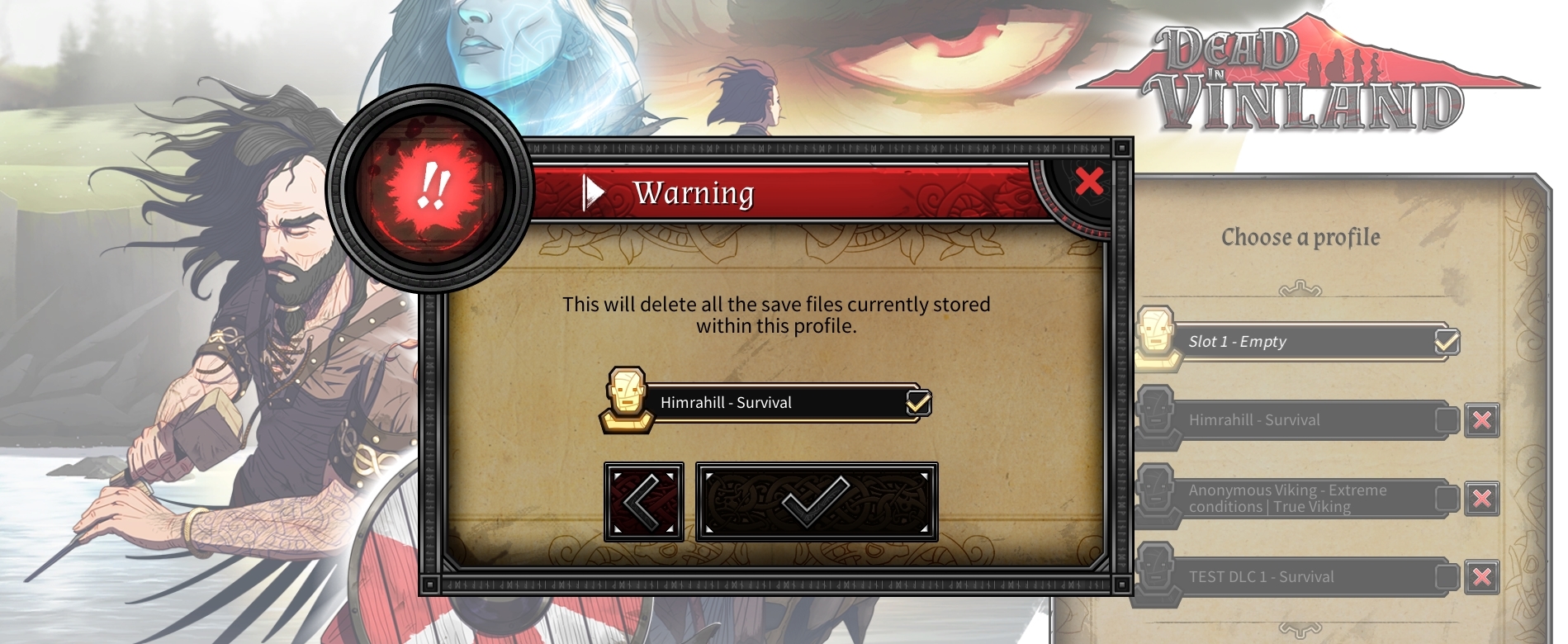 On the balancing side, we made some changes here and there. You'll have the complete list in the patch notes, but I wanted to make a focus on these ones. We re-balanced a lot the dryer and the traps, which were not that useful before. Now with the changes we've made, they should be a more viable build for your camp.
Traps now have 75% chances to be recovered in all cases, that is to say even when you catch something. Traps being rather costly to craft, now you can use them for a longer time.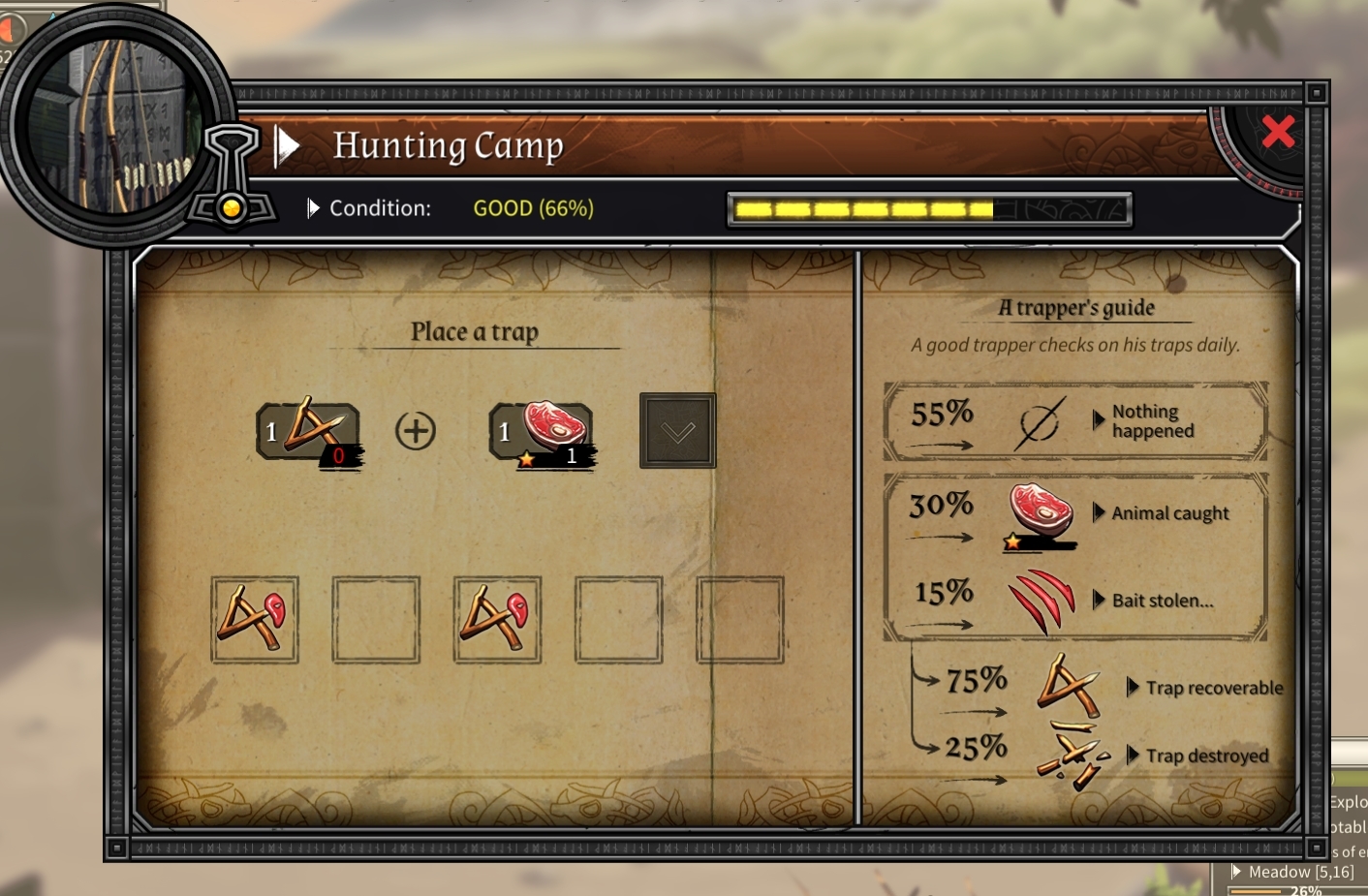 The dryer works as before, but we changed the values a lot since release. Now meat and fruits dry a lot faster during sunny days and drought, and the base steal chances has dropped to 10%. You'll just want to avoid storms…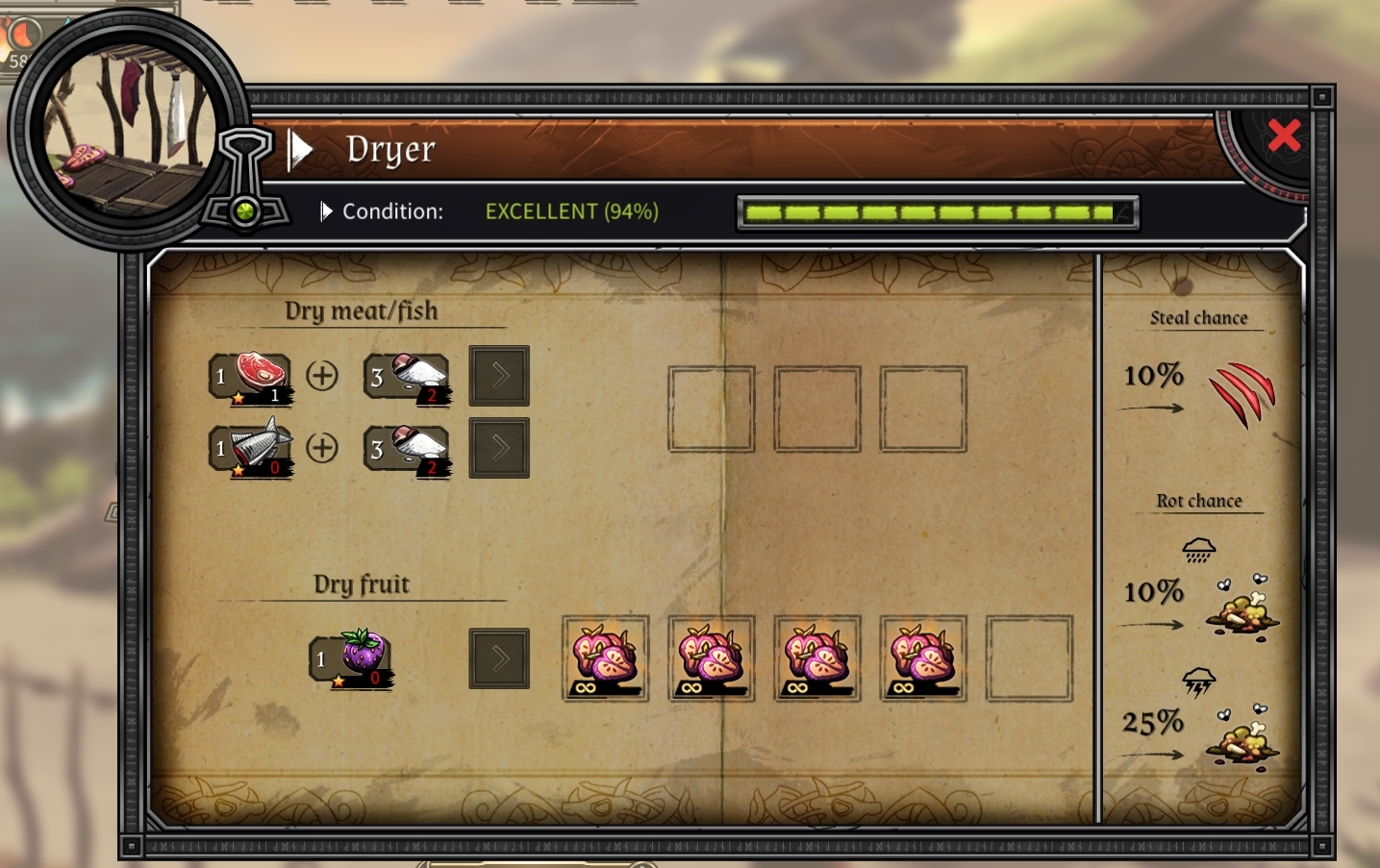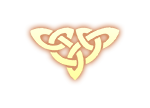 Phew, that's it for today, survivors! The 1.2 Patch will be big for Dead In Vinland, so don't forget to check it out on September 19th! And of course, we'll release the first DLC: The Vallhund to get a cute fluffy companion in your camp.
See you next week for the Patch and the DLC!
Follow us!
If you want to stay up to date with all the updates – be sure to follow us there:
Happy surviving!