Hello survivors! Time to welcome the Vallhund in your camp!
That's right, the newest member of the camp is now available! This is actually the first time that we've released a DLC for a game, sooo we're quite nervous! As we've stated before, we want to keep working on Dead In Vinland as long as we can! Today, we're going to present to you the Vallhund, but also the full patchnotes for the FREE 1.2 Patch for Dead In Vinland

The Vallhund
For the first DLC of Dead In Vinland, we wanted something that:
Was rather quick to develop, that we could push live within a few months after release.
Would add something new to the game…
… Without breaking the overall balancing
Of all our potential DLC ideas, adding a small animal companion was something that would fit all our pre-requisites, with a few constraints:
It would add a new camp station, but an autonomous one, like the food dryer: you don't have to put a character to interact with it (much easier for us).
You can't bring it to battle, so that means fewer costly animations to make.
Few texts, so few localization time.
So how does it work? Owners of the Vallhund DLC will trigger a mid-day event where they will be able to "recruit" the dog into the camp. It will happen on day 5 for new games, but you can also load your save and the event should trigger the next mid-day if you already passed day 5.
Actions
The little dog will now be part of your camp, and each half day you'll be able to select 1 action that the dog will do. (more on that later)
The dog has 2 gauges: Affection and Energy.
Energy will enable him to do more complex actions, and is spent when you do any action. You recover Energy each night, and when you do the "Rest" action.
Affection will enable him to learn new tricks. He has his own little upgrade screen, in which you can spend Affection and other resources to "buy" upgrades for your little dog.

You gain affection by giving him food or playing with him (special action), but you lose a bit of affection every night.
The dogs' actions are very diverse:
The most basic action: Rest! The little dog will regain Energy.
You can send him to Fetch resources:

Bones: in fact, it's the only way to have a steady inflow of Bones. Without that, you'll have to rely on exploration.
Basic resources: he will fectch some Wood, Ropes or Fabric.
Hunt: he will try to bring home some food.

Decrease states:

Send the most depressed character in your camp play with him, to lower a bit his Depression.
He will lick the wounds of the most wounded character in your camp

Give bonus Traits:

He will give temporary boosts to some characters in various areas.

One special boost for Kari.
Boosts for the whole camp, which gives some temporary battle buffs.

Treasure hunt: he will try to find one of the Skill Upgrade items! My precious…
Training
Like every other camp stations in the camp, you can "upgrade", or rather, train your dog! This training won't take any in-game time, so the effects of that training will be immediatly available after the upgrade.
You'll notice that you'll need several things in order to get an upgrade:
Affection with the Vallhund
Some Energy
And some resources
Story
And of course, there is a little story between your beloved dog and Kari… We added a few night events for them. Will Kari manage to train this cute little dog to be a fearsome beast? 😉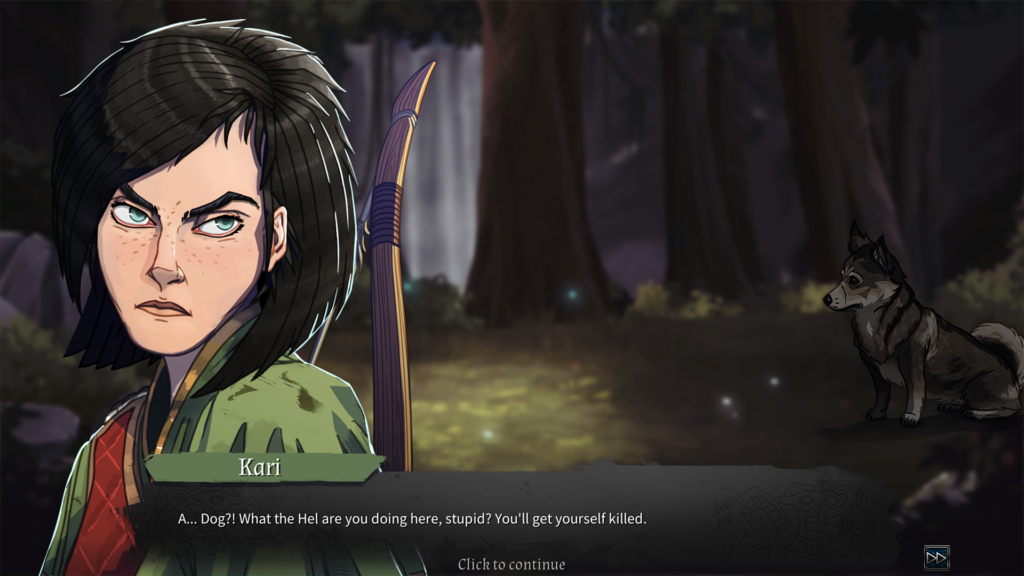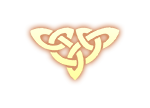 Patchnotes
NEW LANGAGES! The game now fully supports:
Polish (Community translation. Thanks A LOT to our awesome polish translators: MrOrochimaru, Amne, Jacek "OddFables", Kosciesza Starszyjsierzant, Wioleta (Vix) Perkowska)
Italian (Official translation. Thanks to Roberto Bertoni of Daring Touch)
Chinese (Official translation. Thanks to our chinese partner WhisperGames)
NEW FEATURES
Random traits for enemies stacks: now enemies will have between 1 and 3 bonus or malus traits. They become harder as days pass.
Crits on camp actions: camp actions that yield very low and very high output will give a small increase/decrease of Depression to the character.
Upgraded battle character sheet: now you'll see the aggregated values of the different bonuses, like bonus to Hit, bonus to damage, etc…
Upgraded infos on character selection screen before a battle: you'll also see these values before a fight.
You can now check the characters sheet during the night.
Special Traits on camp actions: you'll now have the chance to get some temporary special bonuses or injuries when using camp actions.
Implemented a 3rd mode for exploration: Look for a fight. You'll get more chances to trigger a battle, linked to the Hunting skill of the exploring character(s).
Reworked how the breeding chances for sheep work, and updated the visuals in the pop up to show exactly what chances you have to breed + extended tooltip.
Added skill level up progression values in the skills' tooltips.
Changed the way "new games" work in the main menu, to avoid deleting saves by mistake. (there is now a double confirmation process).
Traps: changed the way they work. Now there is a chance for the trap to be re-usable even when you catch something, making traps way more useful. We changed the pop up infos to indicate how it works.
Added some moments of silence in the daytime music playlist.
Developed a DLC Manager, and integrated some visuals in the main menu to show which ones you own.
FIXES
Greatly reduced some loading times.
Reduced the level of some high pitched sounds (flutes song for example)
Corrected a few typos in the french translation.
Dryer: Fixed a small display bug.
Tributes: Fixed small display bugs for some tributes.
Changed "come at me bro" and "you can't touch this" actions names.
BALANCING
Made the battle level up traits with drawbacks a bit more worth it. (overall, lowered the drawbacks)
Lowered base water fetching range from 4-8 to 4-6.
Changed how the "handcatch some fish" action works.
Lowered needs for Make Salt action: 1 non potable water -> 0.25 & Fire intensity -5 to -10 -> -5 to -5.
Dryer: increased base salt cost from 3 to 4.
Dryer: lowered a bit the drying speed (a very tiny bit).
Traps: lowered a bit the meat range from 3-6 to 3-5.
Lowered Talented trait from +50% general XP to +33%.
Knives Guys now have 8 base HP instead of 9, as it was intended.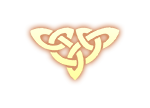 And that's it! We hope you're going to like this one! Here are the links to get the DLC "The Vallhund":

And the new features/improvements included in the 1.2 Patch are of course free for every owner of Dead In Vinland!
Follow us!
If you want to stay up to date with all the updates – be sure to follow us there:
Happy surviving!