Hey survivors,
We hope you're okay! it's almost September, which means summer holidays are officially over 🙁 But this also means the DLC and the 1.2 Patch are releasing VERY SOON! We know it's been a while since we last updated you about the upcoming 1.2 patch. However, we've been working a lot on the different changes/new features AND the DLC that will be released along the patch!
For those who want to know more about the "New companion", please wait just a little longer, it's almost ready!
Today we'll go into details of another big feature of the upcoming free 1.2 patch: the Special Effects for Camp Stations!
Special Effects for Camp Stations!
We added "a few" new Traits that you can get when you do activities in the camp. We're still playtesting the values, but the gist of it is that you'll sometimes get positive or negative Traits added to the result of an action.
We already did this kind of thing by adding the possibility of getting the Energized trait while setting your characters to a mid-day nap. However, this time, we "just" expanded this system to almost every camp station 🙂
These additionnal effects are not documented anywhere in the game, so here's the list that we have right now (which can change over time, so don't take it for granted):
Shipwreck: chances to get Depressed or Lucky
Rest Area: chances to get Energized
Medical Tent:

Healer: chances to get Depressed, Headache or Fortified
Patient: chances to get Bored

Workshop: chances to get Crushed Fingers or Inspired
Forge: chances to get Crushed Fingers or Inspired
Tavern:

Relax mode: chances to get Demotivated or Refreshed
Party mode: chances to get Drunk or Excited

Shelter: chances to get Bored or Refreshed
Fetch water: chances to get Back Pain
Harvest Fruit: chances to get Bruises, Tick Bite or Food Stash
Herbalist:

No focus: nothing
Hemp: chances to get Allergies or Relaxed
Healing Plants: chances to get Poisoned or Healing Pouch
Seeds: chances to get Rash or Bird Bait

Garden: chances to get Back pain
Pens: chances to get Smelly
Hunt: chances to get Fractured Arm, Small Wound or Food Stash
Fishing: chances to get Bored or Relaxed
Exploration: chances to get Sprained Foot, Fractured Leg or Scouting
Wood Cutting: chances to get Dislocated Shoulder, Bleeding or Fortified
Mining: chances to get Back Pain, Dislocated Shoulder or Lucky
Now, Traits are more important than ever in Dead In Vinland, so you should definitely pay attention to your character's sheet!
Of course a lot of these Traits are new ones, and we also added a new "Tapeworm" disease, that you can get while eating raw meat (0.5% chances)… In exchange, we lowered a bit the Sickness you get when eating raw meat.
That's it for today! Next time, we'll officially announce everything you need to know about the first DLC of Dead In Vinland!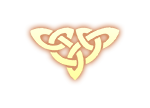 Follow us!
If you want to stay up to date with all the updates – be sure to follow us there:
Happy surviving!