Hello survivors! Time for a little roadmap, don't you think? 😉
So, Dead In Vinland has been out for almost 3 months now (whaaaaatt?? already?! We could have sworn it was just yesterday…), and the response from the players has really been great. So, first of all: thank you all!!
Since release, we didn't take a break: we released many patches, hotfixes, and the BIG 1.1 patch that we released last month, which addressed the most important feedbacks from the community.
We're rather pleased with the state of the game right now, however, we don't want to stop there. When we released Dead In Bermuda (in 2015), we wished we could have made more post-release content, but due to design and technical constraints it was not possible.
So, when we started development of Dead In Vinland, we had this in mind, and didn't made the same mistake. We CAN make new content for the game, and – that's what this post is actually about – we WILL!
We checked the forums, we checked the ideas coming from the Feature Wishlist thread, and some of our own… and we can now officially announce that we will be working on at least 3 DLCs for Dead In Vinland! And free updates, of course.
We made a little roadmap, let's check it out:
ROADMAP DETAILS
New Companion
This summer, we're going to add a new companion in Dead In Vinland. We think you're going to like having this one in your camp. 😉
Release: Summer 2018
New Game Mode
We're adding a brand new mode for Dead In Vinland that will give you a totally new way to play the game. It's a mode that was actually asked by the players. Can you guess what it's going to be?
Release: Fall 2018
New content
We can't reveal much, but we will add some new content in Dead In Vinland! We can only say that this one will have to do with the dialogues. We'll share the details in 2019.
Release: Q1 2019
FREE UPDATES
Each DLC will be accompagnied with a major 1.X patch, with new features from the DLC that will be available for free to everyone, as well as smaller improvements on the game. We'll show some sneak peek on our Twitter starting next week!
UNANNOUNCED SURPRISES
Shhhh… 😉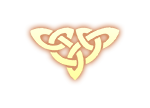 We hope you guys will like what we'll be adding to the game! We want to keep working on it as long as we can. We already have a lot of ideas for after the 3rd DLC, but it will only be possible if the sales go well, so spread the word and show us some love <3
Oh, and for those asking: yes, we're starting to think about our next game, but it's way too early to be talking about it…
Follow us!
If you want to stay up to date with all the updates – be sure to follow us there:
Happy surviving!