Hello survivors! So, we haven't posted much lately. We were really busy with Gamescom: plan the trip, build a demo, make some tweaks, rebuild the demo, realize it's not working, thinking about becoming sheperds because it's not working,… All fun.
Anyway, we somehow managed to get everything ready for Gamescom2017!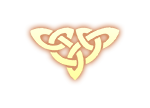 Gamescom was held between August 22 and August 26 in Köln (Germany, and it was the first big official presentation of the game to the press and the public. We were a little nervous: what if no one likes our game?
BUT. People actually liked the game, a lot. They gave us some feedback so we could improve the game, and overall, the reactions were really positive, so that's a good thing. It's so great and important for us. We've been working on Dead in Vinland for more than a year, so seeing people having fun with it is one of the best rewards for a game developer.
We also had the chance to meet many other devs in the Indie Arena Booth. We talked game development, and beers (Depression -20 if there are two people near the tavern, "Drinking alone is not a solution"): Strikers Edge, A Hat in Time, Another Lost Phone, Away, Pankapu, Jengo, Dead Cells, Light Fall, The Inner World… were some of the games we had the chance to try. And all the developers were very nice to us.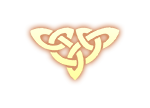 And as a picture is worth a thousand words, here are some of the pictures we took back there!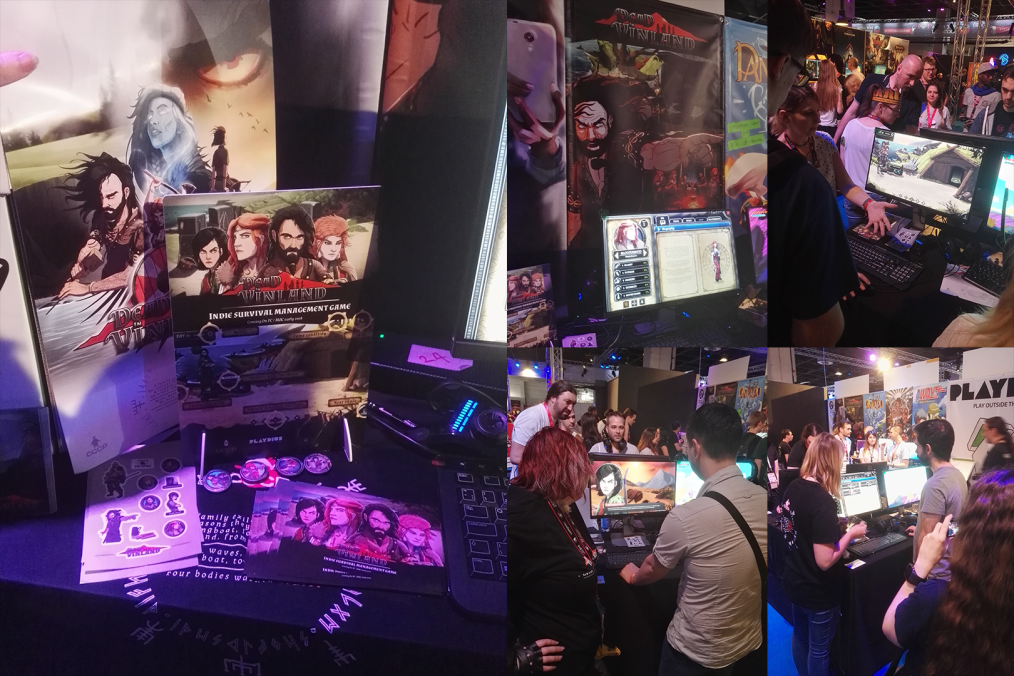 Our stand in the Indie Arena Booth! People loved surviving in Dead in Vinland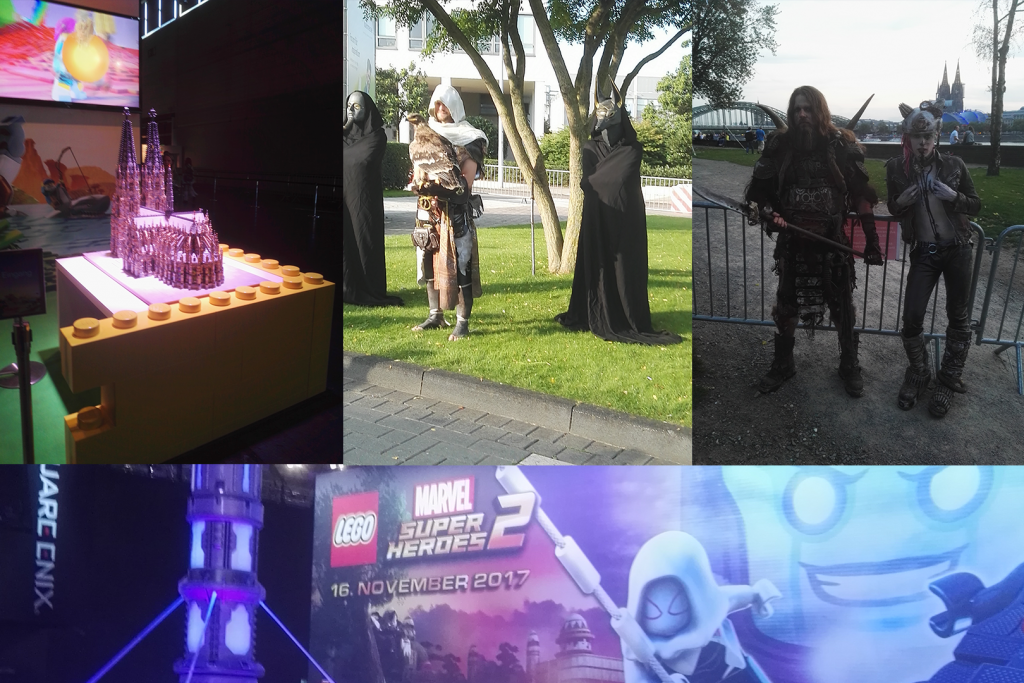 Some of the pictures taken in Gamescom!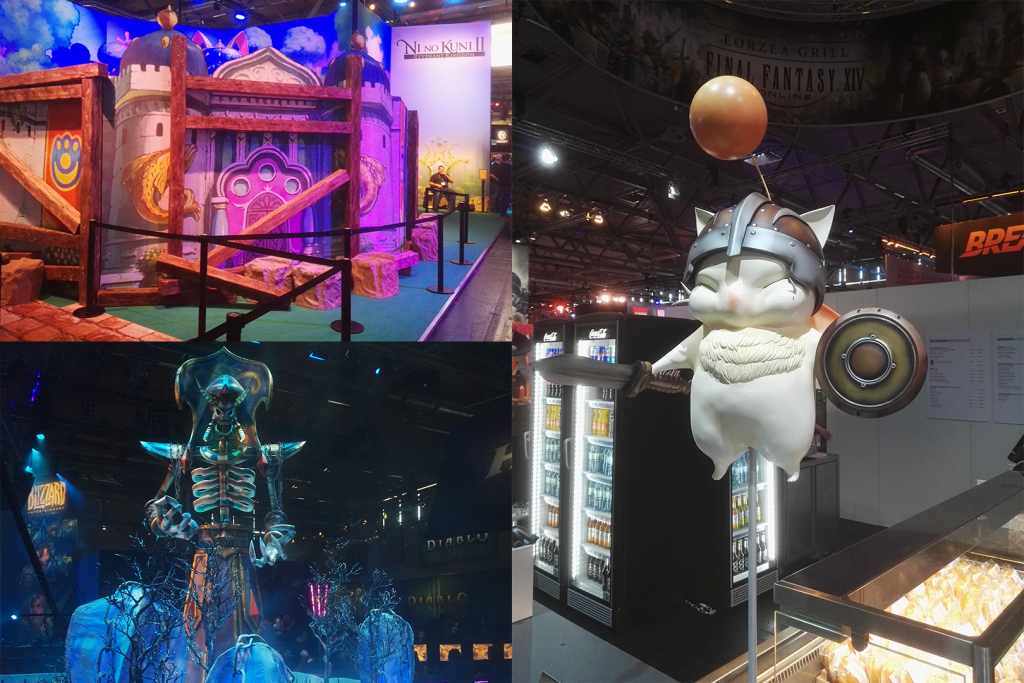 Everyone wanted Gamescom to be unforgettable
And finally us, happy to be here! (The guys with the cosplay are not part of the team. But they should be.)
Now, we're more motivated than ever. It's been one hard long year, but we loved every second of it. And seeing how people reacted to the game made us even more impatient to release the game. Almost there… And still so much to do! The coming months will be intense.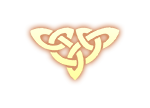 So, now for the interesting part. We tried to keep it a secret as long as we could, to avoid promising things that we would cut off in the end, but now the time has come…
Players who came at our booth last week had a little surprise during the demo. We've already shown some of the big new features of Dead In Vinland compared to Dead In Bermuda, but there was still one that we hadn't unveiled… Until now…
Here you have it: a real, turn-based, combat system!
Check out a first screenshot of the system as it is right now in the game: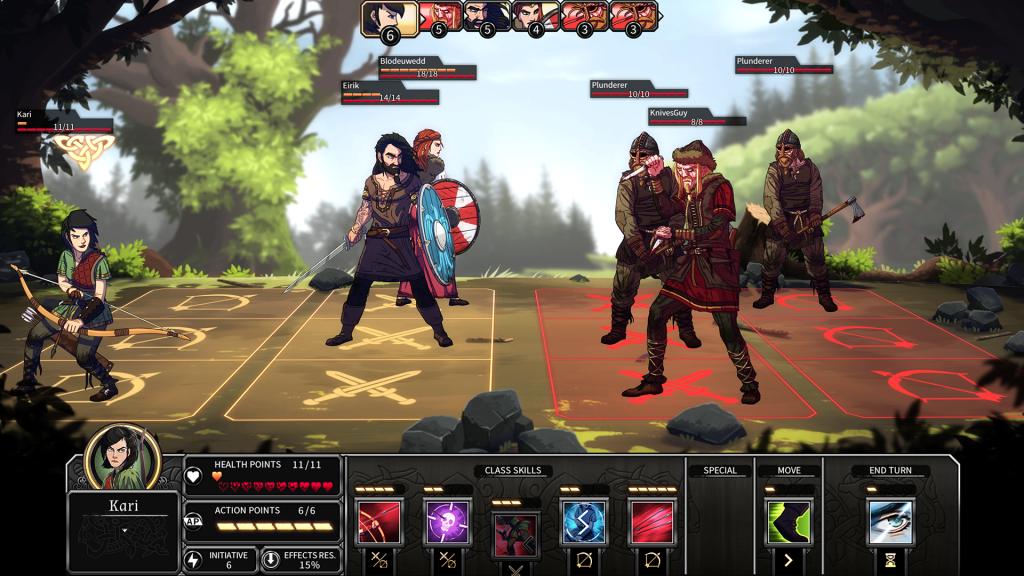 Work In Progress
WE MADE IT! For Dead In Bermuda, we made 3 to 4 prototypes of a small combat system, but never managed to implement it into the game. It's almost another game in the game, so very costly in time and budget.
For Dead In Vinland, we absolutely wanted to have one, because fighting is clearly an important part of surviving on a hostile island. We genuinely thought that since we built on an existing engine we just developed, we could make this "other game" easily enough into DiV.
Well……… In the end, we changed so many things on the base engine that it was not really case… But we didn't drop the idea, and worked extra hard to increase the budget. We wanted to avoid the frustration to not deliver the game we wanted to make, just for a few bucks. (just a "few"…)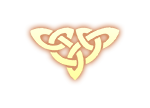 So yes, a combat system! We prototyped with pen & paper some core concepts, iterated quite a few days on them and managed to create a system that worked well with our intentions, at least on paper. We want the fights to be quick and tactical, with very low scale in the numbers and decisions that make a real difference. Few HP, few turns, where some small +1/-1 buffs and debuffs can be really game changing.
I won't go in details into the system for now, you can already guess many things from the screenshot above 😉
Keep on fighting!