Today we'll talk about the maintenance and repairs of your camp in Dead In Vinland.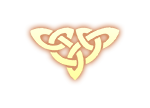 In Dead In Bermuda, we introduced a system late in the development we called "Entities Condition". In short, camp structures have a gauge, at 100% they are working perfectly. Each time characters use the structure, it loses 1% of its Condition per character using it. So after a while you have to repair it with precious resources (Wood, Ropes, Stones…)
The Condition value of a structure is very important, because it multiplies by its flat value the gains of using this structure.
For example, a fishing rod that would normally give you 2 – 6 fishes would only bring  1-3 fishes at 50% Condition.
It's a real pain in the ass, because you generally want to MAXIMISE the gains everytime a character do an action. You take the most skilled character in this action, maybe add another character that has a good relationship value with him, and you're good.
So using a structure that works at below average efficiency is not a good idea. Especially because it doesn't reduce the negative effects, i.e. fatigue gains… So your characters would drain out for mediocre results. And don't forget, time is also critical in our survival system. If you don't use your characters doing useful stuff, you still have to feed and heal them at the end of the day!
So yeah, keeping track of your camp condition is a really important task if you don't want to be overwhelmed by the challenge of keeping everyone alive.
We thought this system was working well from a conceptual point of view. Because it adds difficulty in the long run. And it's a perfect sink of basic resources, making the management of their stock even trickier.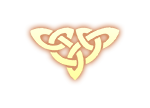 There were just 2 things we thought weren't working well, so we decided to iterate on them for Dead In Vinland:
It was hard to see in a quick glance the state of all the structure of the camp. The feedbacks for your camp condition were very thin despite the prominency of the system. It was due to us adding this system so late in development. It becomes harder and harder to modify HUD to give clean feedbacks.
To solve this, we made a nice condition bar for every camp structure that could be repaired, easier to see. We also made a big recap screen where you can see the state of all the structures of your camp. And in one click repair them (if you have the resources… 😉 )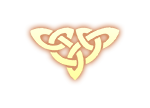 Second flaw, the system was a bit TOO harsh. Even with a few scratchs on the structure, the negative effect could be very high depending because of integer rounding. You could quickly lose 1 potential resource gain with only a few % of Condition lost. Hardcore. This would lead to too much micro-management because it would encourage the player to repair the structures as soon as they lost a few % of Condition.
We decided to soften a bit the system. Now the maluses to the structure efficiency works by tiers: anything above 80% of Condition is considered in good shape, with no malus. Between 60% and 79%, it will have a -20% malus on its efficiency, and so on…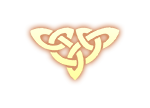 We have more control like that on the balancing on the system. We'll be able to tweak these little numbers to achieve what we want: a resource sink, but not a time sink 🙂
Lastly, the system synergises well with other systems, like the weather system. Storms will degrade 2 random structures each day the storm lasts…
You'll see, you won't like storms… Like in real life.