Hello survivors !
So, a small update today. We're still working on the DLCs of Dead In Vinland, and we'll be able to announce a release date after the holidays 😊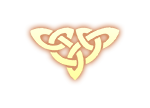 Linux Version
However, we still wanted to give you a little something in the meantime. We've been asked several times for a Linux port of Dead In Vinland. It was very hard to do right at release, since we were very busy with the launch, the post-release patches, the DLCs… But our programmers still wanted to make it at some point 😊
We're very thrilled to finally release the linux version of Dead In Vinland!! This version is only available on Steam.
Right now, it's only in the test branch. There might be some bugs hidden here and there, so please tell us if you encounter any bug or issue with this version, and our programmers will happily look into them 😊
To opt into the Public Linux Test Branch:
Right Click on Dead In Vinland in your Steam Library
Select Properties
Select BETAs tab
Select "Public Linux Test Branch" from the Drop Down Box
Close the Properties Window
Install the Game if it isn't installed already.
If it is already installed restart Steam if the game isn't currently redownloading (restarting should trigger an update to the game)
Follow us!
If you want to stay up to date with all the updates – be sure to follow us there:
Happy surviving!