Hello survivors! We're so CLOSE from release! Next weeeeeeeeeeek AAAAAAAAAAAAAAAAAH! Okay, breathe… And today is a sad day, because it's the day of our LAST Dead In Development post… *sniff* At least we managed to keep publishing them until the end, that's a first achievement 🙂 So today, we're going to talk about the last new feature of Dead In Vinland: the Garden!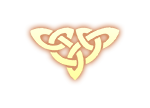 Right from the start when we brainstormed about the concept of DiV, we quickly thought about allowing the player to grow some plants and breed animals.
The garden is very interesting system-wise, because it's a different kind of approach than most of the other camp stations. In general, you send your characters doing some actions, and you get an immediate result. But with the garden, the beneficial effects are delayed in time: you'll first have to prepare the ground, plant seeds, and wait for them to fully grow before getting anything useful for your survivors.
It's interesting, because it gives a new layer of pacing in the game, and you'll have to plan a few days ahead what you will really need.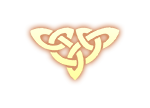 So how does it work?
As for the pens, we created a very complete screen with all the plants growing simulation informations that you need to know.
You can craft 3 parcels in which you can grow different things:
Some hemp, useful to craft Ropes.
Wheat, which serves 2 purposes: feeding your sheep, and brewing beer.
Vegetables, that you can eat raw but also use in the Cooking Pot to make advanced meals.
But before that, you have to plow the parcels. When the ground is ready, you can exchange 10 Seeds to plant Hemp, Wheat or Vegetables in one parcel.
When the seeds are planted, the plants will grow automatically each day. Their growth's speed depends on their humidity level: each plant has a "favored" humidity level, and the farther the humidity of the plant from the perfect level, the slower it grows.
You can water plants with your non-potable water stocks… Or just wait for rain.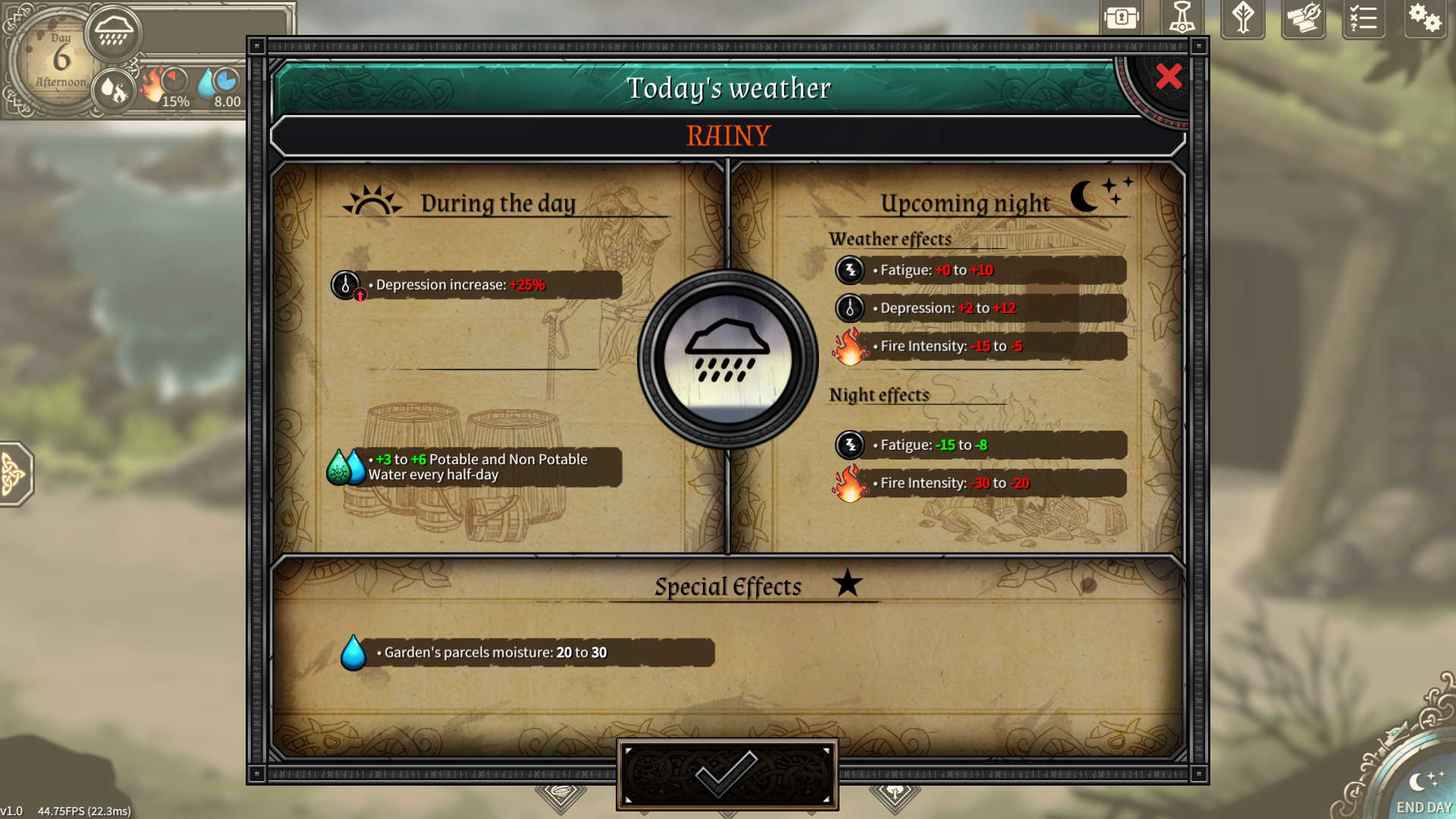 Each weather has a different effect on the garden's parcels humidity levels.
When the growth of the plant reaches a minimum of 80%, you can start harvesting them by placing a character on the action slot. But beware, the benefits will drastically change depending on the growth! Harvesting too early or too late will lower the resources gained from it, so you'll have to plan a little, and adapt to the changing weather.
The garden is a rather advanced camp station, but maybe you have noticed that it interacts with many other stations: getting a steady supply of Hemp is VERY important because ropes are scarce, and your herbalist could deplete in the long run. If you craft the pens, your sheep will need Wheat to be fed, and the Garden is a sure way to get plenty of those. And of course, you can eat vegetables, which can come in large numbers once you have 3 parcels running. It's also very important for a large community of 8 or 10 people, you'll want to have many ways to get large amount of food quickly.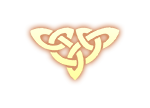 So, that's it! Now, you know all about Dead In Vinland!… Or do you? 😉 Even though we talked about the "main" features of the game, there are still many surprises left that you'll find out by playing the game next week!
We're very happy to finally release our beloved survival game about a Vikings family on an unknwon island. If you want to get the game, you have three options:
And don't forget to join our Discord server! We plan to support the game post release, so there will certainly be other blogposts! Happy surviving and see you next week (April 12th) for the game's release!