Hello survivors ! So, that's it. The 10th recruitable character in Dead In Vinland. We are very happy (and a little sad) to finally be able to show you the last playable character of the game. Meet Parvaneh, the Royal Dancer!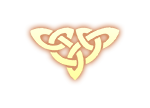 Parvaneh… Oh, Parvaneh… I had a hard time at first figuring out how I should write her. Her past is filled with secrets, so we can't tell much without spoiling some of her intrigues… Even if there is a lot to say.
She starts the game alongside Yaghoub, who insists on recruiting them both, or nothing. But she doesn't seem to like him very much… What is the exact relationship between our two Persian characters?
At first, it was one of the hardest character to figure out how to write. As the sexy girl of the group, I surely didn't want to make her sound too stereotypical… I thought of writing her as a confident, flirty woman with experience, but it didn't quite fit well (and that role was already devoted to Moira, the "Depraved Aunt"). I noticed that It's not that easy to write amazingly beautiful women without sounding fake and lame. So I searched for inspiration from people that I met in real life over the years, character traits that I noticed, things they would say – and not say… Parvaneh is a little patchwork of these people's personalities.
I took a bit of inspiration too from the character of Inara Serra in the TV show Firefly (2002). Besides being one of the most beautiful women on earth (and in space!), I liked how strong, independant and determined she was in the show.
We can't say much about her past without spoiling a lot of the mysteries surrounding her, but we can say that she used to be a royal dancer. That's not the most useful kind of skills in a survival situation… But who knows…
She definitively has some woman child moments, but not only. She certainly isn't perfect either, she can be manipulative sometimes, and… you'll see 😉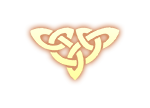 That's the last character that I have written lines for, and I can assure you, after struggling a bit in the beggining to find her true personality, she was the character I had the most fun writing! I am totally impatient to see how people will react to her, as she can be full of surprises… I am sure she will be the kind of character people tend to absolutely love… or hate 😉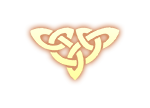 Phew that's all for today, and now you know all the recruitable characters in Dead In Vinland! We can't wait to see which ones you're going to choose 🙂 We hope you'll like them! Or maybe you'll hate some of them, but for the good reasons, who knows? Dead In Vinland will be available on April 12th 2018 on PC and Mac! Happy surviving!