Hello survivoooors! So, we're getting really close to the release of Dead in Vinland (early 2018!). Hence, time to give you some news about the development: what we've done, what is yet to be done (not so much. I think. I hope)!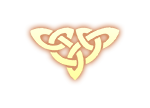 Before we focus on the actual development of the game, we want to show you some of the pictures we took last week. As you may know, last week (November 1st to 5th), there was the Paris Games Week in… Paris. For those who don't know, it's the biggest gaming event in France. PGW started in 2010, and every year, it gets bigger. It's important to note that this year, Sony held a conference during Paris Games Week to make some announcements! So, it's quite a big deal now.
As Paris is only a 2-hour drive from our studio, we were there to show a demo of Dead in Vinland! We had a lot of fun! It will be the last major gaming event before the official release of the game.
The demo we presented was very close to what the game will look like when it's released, so we hoped people would like it!
And it turns out they loved it (phew!). There is still some balancing to be done, but we're happy with how the game is right now.
Tip for other indie devs: Don't hesitate to go to gaming events to have people try your game. It's very useful to see how "random people" react to your game. And when you see people having fun with your game, it's a great boost for you! We're more pumped up than ever to finish Dead in Vinland!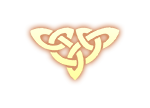 Now, let's make a quick recap of where we're at regarding the development. Great news! We've pretty much finished:
Graphical aspects of the game
Most features are implemented and working
The combat system is up-and-running
The camp is almost finished
AND this week, after thousands of hours writing and designing and not sleeping… We've just finished the exploration entities! This is a huge deal, as it was a major feature in the game that took FOREVER to make. 
Do you remember earlier when we told you about the exploration in the game? There are 150 "rooms" to explore, and for each room, there's a "story" with different choices, and each choice leads to other choices… Well, here's a picture to show you everything we have done.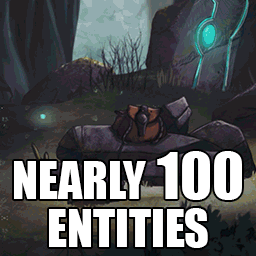 Yeahhh we know. We're not doing it a second time… Until the next "Dead in" (shhh, this is a secret!).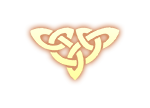 So, you might think "Oh, that's great, the game is almost finished!" But…
There are still some things to finish!
For example, we still need to adjust some numbers and do some balancing. Indeed, for the moment, everything is "in-game" but we still have to make sure the game isn't too easy or too hard.
Fix some bugs and glitches.
Implement all those entity designs in the game. It takes a VERY LONG time, as for now, everything is on paper.
Make the main menus of the game
We still have 5 enemies left to animate, and then we can polish everything. (It takes a lot for our artists to be happy with the results, so they polish A LOT)
Dialogues: we already have hundreds of dialogues (yes, hundreds), but we want to add a few more (and by that, we're not thinking "1 or 2″…)
There are also some secret features we can't tell you yet… But we'll finish them all!
Even though we can't show you everything yet, we wanted to show you a new entity: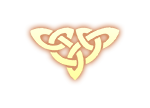 That's it for today! As you see, development is going rather smoothly, but we can't rest for now.
Fatigue + 20
Hunger + 50
Depression – 20 (as we're super extra excited to release Dead in Vinland soon!)