DEAD IN VINLAND is a survival/management indie game with RPG and adventure elements, and is the sequel of DEAD IN BERMUDA.
Exiled on a faraway, unknown land, lead Eirik and his family on their quest to survive.
Manage their physical and mental health, explore the island, organize your camp and deal with other human beings. Some will help you, if you want, and some will be less docile…
Unveil the esoteric mysteries of Vinland. They could save your life… or lead you to your demise.
KEY FEATURES
Deep survival management simulation: Manage the physical and mental health of your team, ration their food, choose their daily activities.
Challenging and turn based: Take your time to make the best decisions to adapt to the situation! Randomized elements make it that there is no perfect strategy, you must make the best of what is given to you.
Build your community of up to 14 playable characters. Meaningful choices will alter the relationships in your team and the story. Expect romances, hatred and betrayals!
Evolutive camp: craft more than 150 upgrades to help you settle on this cursed island.
Fight the elements: face terrible storms and droughts. Manage your potable water stocks wisely!
An island to explore: more than 150 map areas, discover the secrets of the island in a non-linear story. And maybe… Other survivors?
Full RPG system: usable objects, skills to upgrade, characters to level-up, character Traits, …
Tactical turn-based combat system
Secret Feature
Secret Feature

DEAD IN WHAT?
The « Dead in » series
DEAD IN VINLAND is the spin-off/sequel of Dead In Bermuda, released on PC in 2015. We intend to make a series of games about survival, where you manage a team of characters in a hostile environment, with narrative and RPG elements. We iterate on the gameplay genre we created (a mix of management mechanics and strong narratives) and evolve from one title to the next, in terms of content, features, quality, and narration.
All the « Dead in » games are tied together by a backstory, a mystery that will be unveiled ltitle by little in each game, revolving around the mysterious Atlantean civilization. With this background, we can have games that take place in any time period or place (we already have plans to make a "Dead in Space", and more).
Inspirations
In terms of tone, all of our games are on the melancholic side, with light-hearted humor despite mature concerns, and set in a realistic setting with "strange", "weird" elements, with esoterical meaning. The Twin Peaks TV series is a definitive inspiration for us.
As for Dead in Vinland, the inspiration came after a meaningful roadtrip around Iceland, and learning about its colonization, its sagas, its folktales.
Dead in Vinland
In this sequel/spin off we explore further all the survival mechanics you can think of: water, weather, depression, … Even the relationships with a tyrant, and the hope of a rebellion.
The main focus in DEAD IN VINLAND is the idea of "living together", and the evolving relationships between characters inside a group.
Finally, we added a "colonization" feeling to the game. In this one, the characters want to set up their new life on this island, so their mindset is quite different than just waiting for oblivion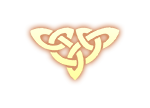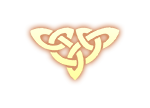 CCCP is a small french development studio. For a dozen years, we've kept on surviving by making educational games, but now we want to focus on making games that we'd like to play ourselves, especially MANAGEMENT and RPG games, with NARRATIVE elements. We want to make CHALLENGING and MEANINGFUL SOLO, PREMIUM games, where the player has to THINK and DISCOVER by himself.
About PLAYDIUS
Playdius is an up-and-coming French independent video game publisher, with the mission to market a selection of handpicked games across platforms, which deserve recognition for their creativity and originality.
http://www.playdius.games/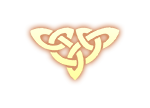 Matthieu Richez – Lead Game Designer
Morgane Lainard – Game Designer
Christophe Gey – Game Designer
Valentine Ferrandin – Additional Game Design
Thomas Pattou – Lead Programmer
Raoul Bernard – Gameplay Programmer
Thomas Bourdon – Additional Programming
Jacques Dedeken – Lead Artist
Bruno Laverny – Communication
Claire Konieczka – Communication
Manon Boderé – Translation
Original Soundtrack by Xavier Collet
Audio Production by Game Audio Factory